We could have designed rockets but we chose to design:

Online Stores
Whether you sell services, your own products or someone elses, you need to sell them online. Online stores are no longer an option but a necessity for any business.

Web Applications
We develop permission access controlled custom web applications, you, your employees and your clients can access from anywhere, anytime.

Corporate Websites
Your project is only as good as the team working on it. We have top industry experts with proven track records.

Payment Pages
Online single and recurring payment processing for products and services.
Automated recurring billing for subscriptions, tuition, donations and other payments.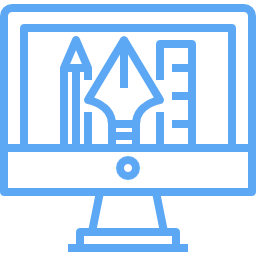 Scalable Buisiness Software
We develop scalable software business solutions based on your unique requirements including custom functionality, reporting tools security and database.

Custom Management Platforms
One place where you can manage every aspect of your business from a backyard hammock, a pool-side beach chair, or the office. We will never judge you for wanting things done easier.
That was easier than i thought
These guys get it. They really do.