We Develop Built To Specs
Med Spa Website Design & Development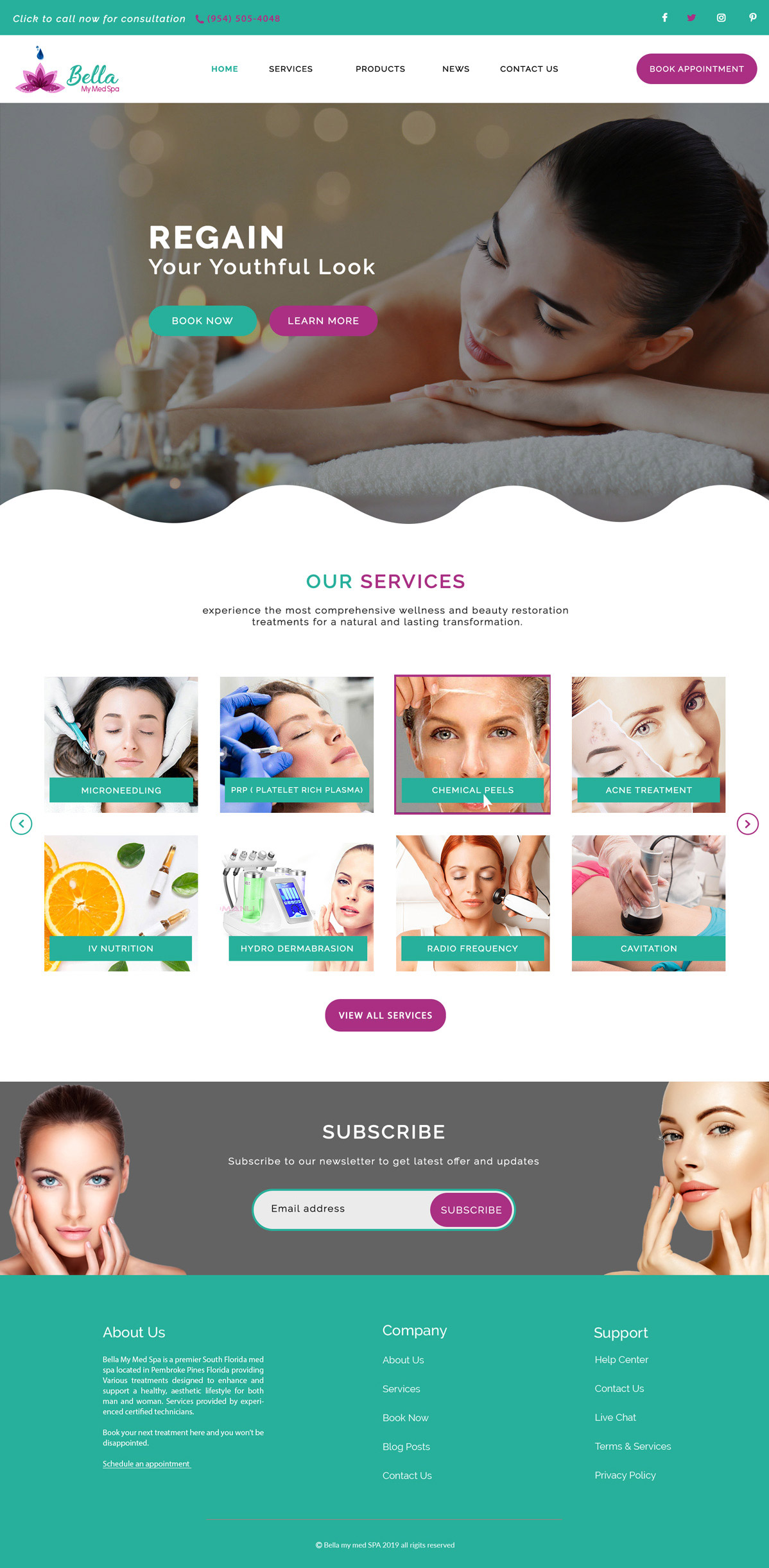 Medspa Website Design Project description
Custom web design and development project for a new Med Spa clinic. The project started from the ground up and included:
Logo Design
The client to see multiple Med Spa logo concepts and had a few ideas to start with. We created several concepts and the client liked them all but had to select one (for obvious reasons). We then went through a few rounds of variations till we finalized the logo that has been delivered and used throughout this project, from the website to business cards, signage and other marketing materials.
Website Design
Med Spas are all about beauty and aesthetics, so in addition to the functionality, the design had to deliver the right look and feel to potential customers looking for beauty treatments and aesthetics procedures to be preformed at this med spa. Still, there are numerous options when it comes to design which all would work well, but customer input and preferences play a role and ultimately determine how it looks and which design will be used for the website.
The site was integrated with a scheduling web service, so the med spa customers can select the service they are interested in, schedule a preferred date and time slot and make an online payment directly on the website.