We Develop Built To Specs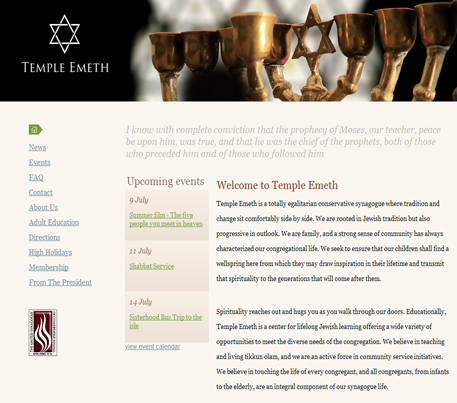 Religious webdesign Project description
A dynamic informational site for a non profit religious organization. The site design incorporate Jewish motives and accommodate tradition with current information about the temple activities and services.
The temple is a non profit organization that needed a website that delivers the information to its congregants allowing them to get updated with daily events and ongoing programs.
The site administration platform incorporates a content management system that allows the admin to update their information pages In real time, as well as manage membership information and other functions. A custom events module allows the admin to submit event information that is dynamically displayed in the sit event section and on the home page based on date proximity. Other module include FAQ, backup, security and administrators modules.