We Design & develop amazing
Healthcare Job Board Web Design Project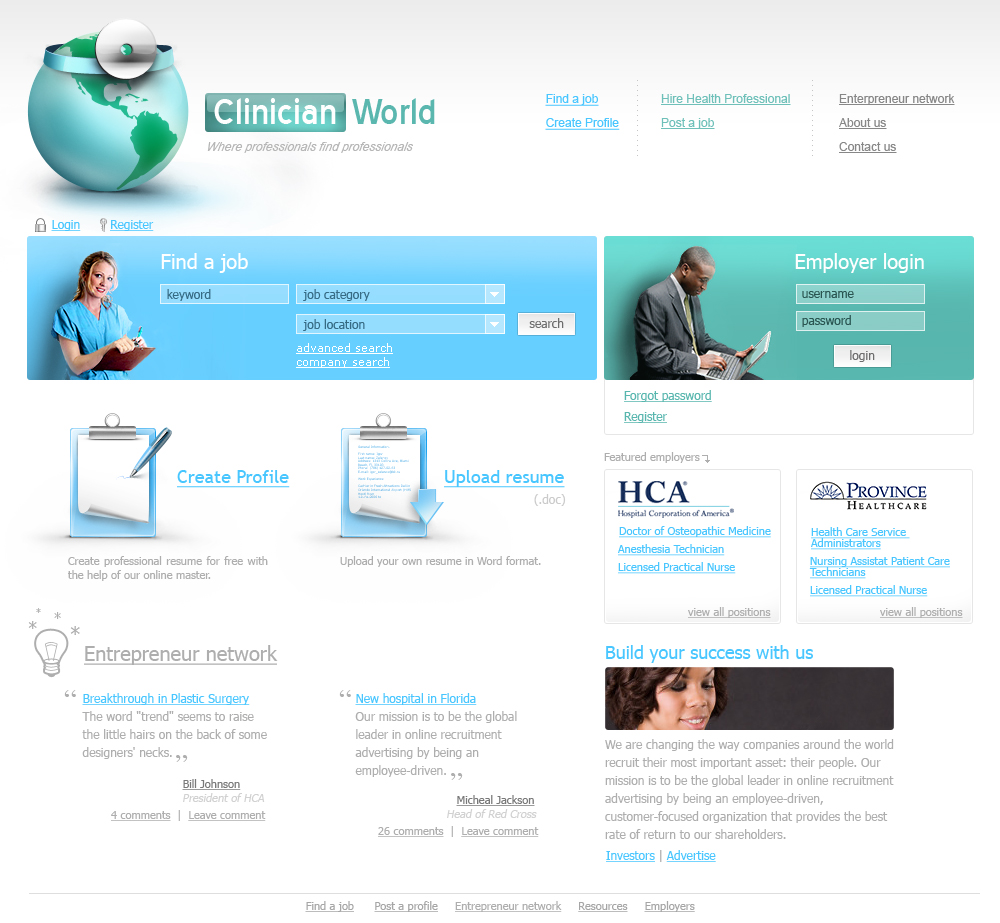 Project description
The site was developed as a job board platform that relies on registered users from the healthcare industry. Both healthcare professionals and healthcare providers need to register to use the site.
The site includes a backend administration platform that allows the site admin to completely control the site's content, registration information, plan prices, security features and more. The admin can modify pages content on their site using an online text editor integrated into the admin. Many other features were also developed and integrated to allow further admin control.
The front end includes a user control panel, once logged in, a registered member of the site can search for relevant jobs, profiles or resumes and contact the intended user, using an internal email system, intent messaging system and email notifications. While in the user account control panel, the user can also view their contact history and use other features such as, change contact info, passwords, and block users.
Not sure what you need? Give us a call – we can help.
Our team can answer all your questions and help you decide which merchant account service is best for your website, and can assist you in setting up your account.