We Develop Built To Specs
ASPCA Jewelry Online Store Web design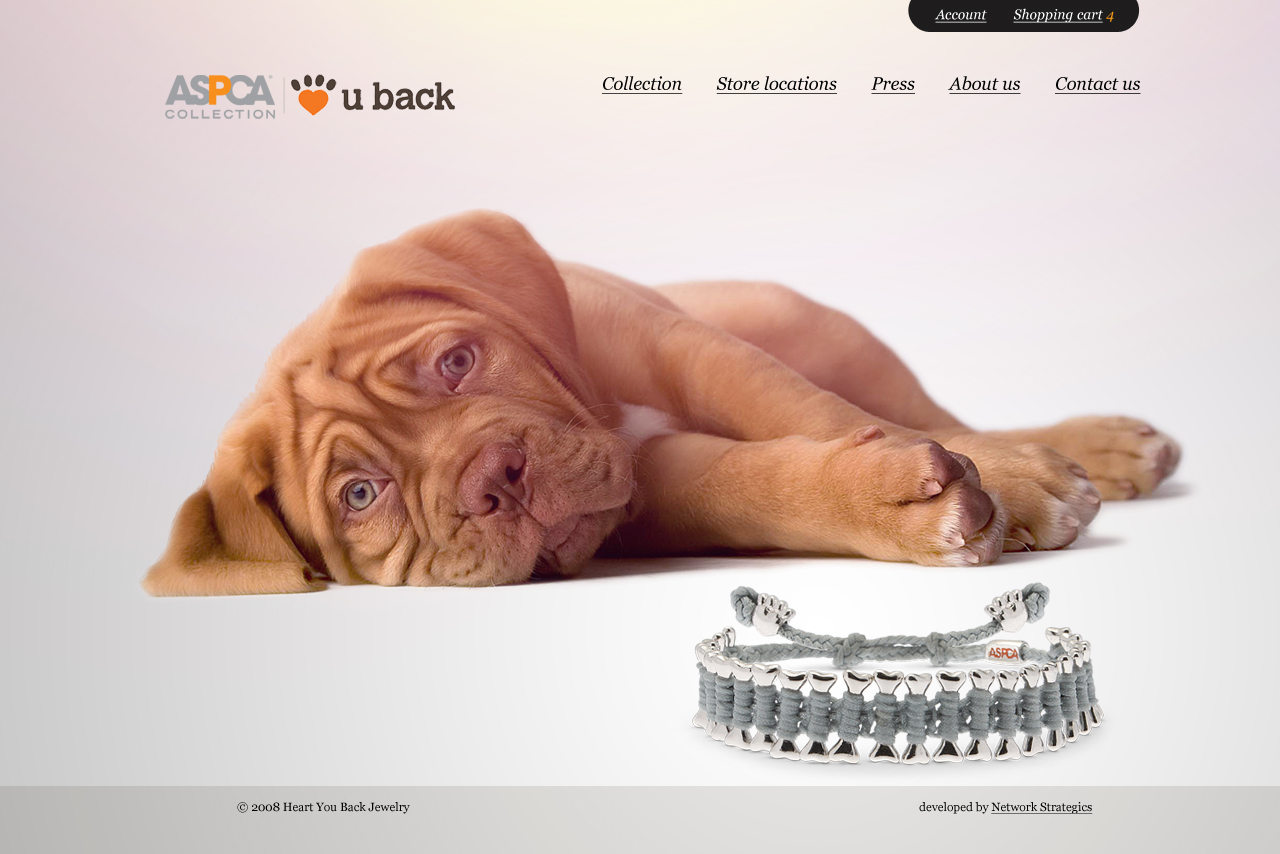 Jewelry Online Store Webdesign Project description
One of a kind custom ecommerce jewelry website designed and developed for the ASPCA and heart u back exclusive line of jewelry.
The project is developed on a powerful scalable platform which included an admin back-end where the admin can manage site settings, users, process orders, add and modify content and control all aspects of the site. The site incorporates a unique one of a kind graphic design, with custom web development features, a custom ecommerce shopping cart, payment gateway integration, user account functions and more.
About the ASPCA:
Founded in 1866, the ASPCA® (The American Society for the Prevention of Cruelty to Animals®) was the first humane organization established in the Americas, and today has more than one million supporters throughout North America. A 501 [c] [3] not-for-profit corporation, the ASPCA's mission is to provide effective means for the prevention of cruelty to animals throughout the United States.
The ASPCA provides local and national leadership in animal-assisted therapy, animal behavior, animal poison control, anti-cruelty, humane education, legislative services, and shelter outreach. The New York City headquarters houses a full-service, accredited, animal hospital, adoption center, and mobile clinic outreach program. The Humane Law Enforcement department enforces New York's animal cruelty laws and is featured on the reality television series "Animal Precinct" on Animal Planet. For more information.