We Develop Built To Specs
Home Theater Website Design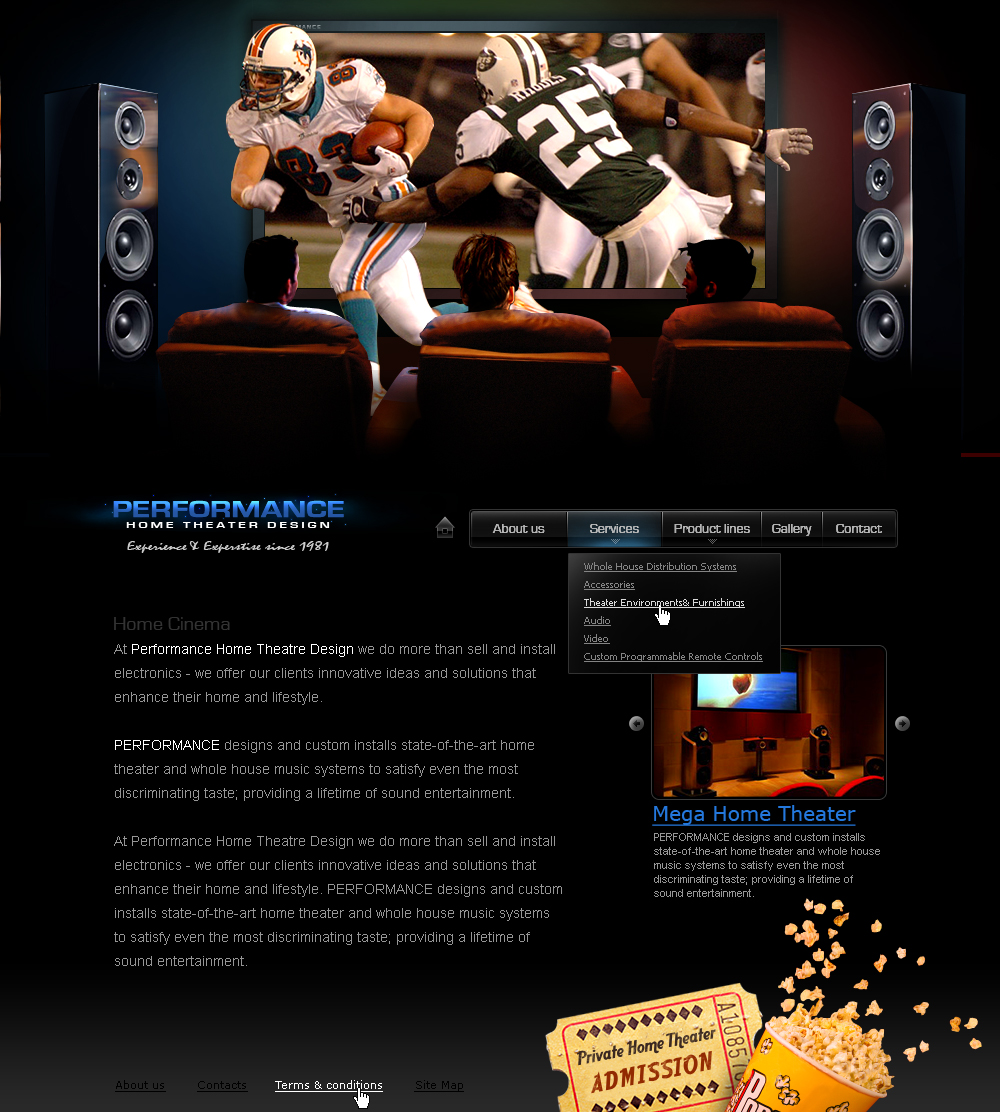 Project description
The company offers high end home theater solutions, from design to installation and support. The company operates two locations, in New York and Miami. The project guidelines was to create a website that will capture the essence of the home theater experience and provide information about the company and it's services.
The site layout was designed with an eye catching graphic design that puts the visitor in front of a large home theater screen and displays a dynamic flash intro. Two additional site headers where created to display scenes from popular home theater uses. A movie experience header displays a scene from "Pirates of the Caribbean", a sports experience scene was created using a scene from a football game between the Miami Dolphins and New York Jets, representing the two locations the company currently has. 
The site navigation was designed to accommodate the graphic layout and enhance it, providing visitors easy navigation to static pages providing information about the company, it's locations and product lines. Each page was designed with it's own graphics that enhances the text but ties in with the site layout, colors and general theme.