We Develop Built To Specs
Therapist Web Design Project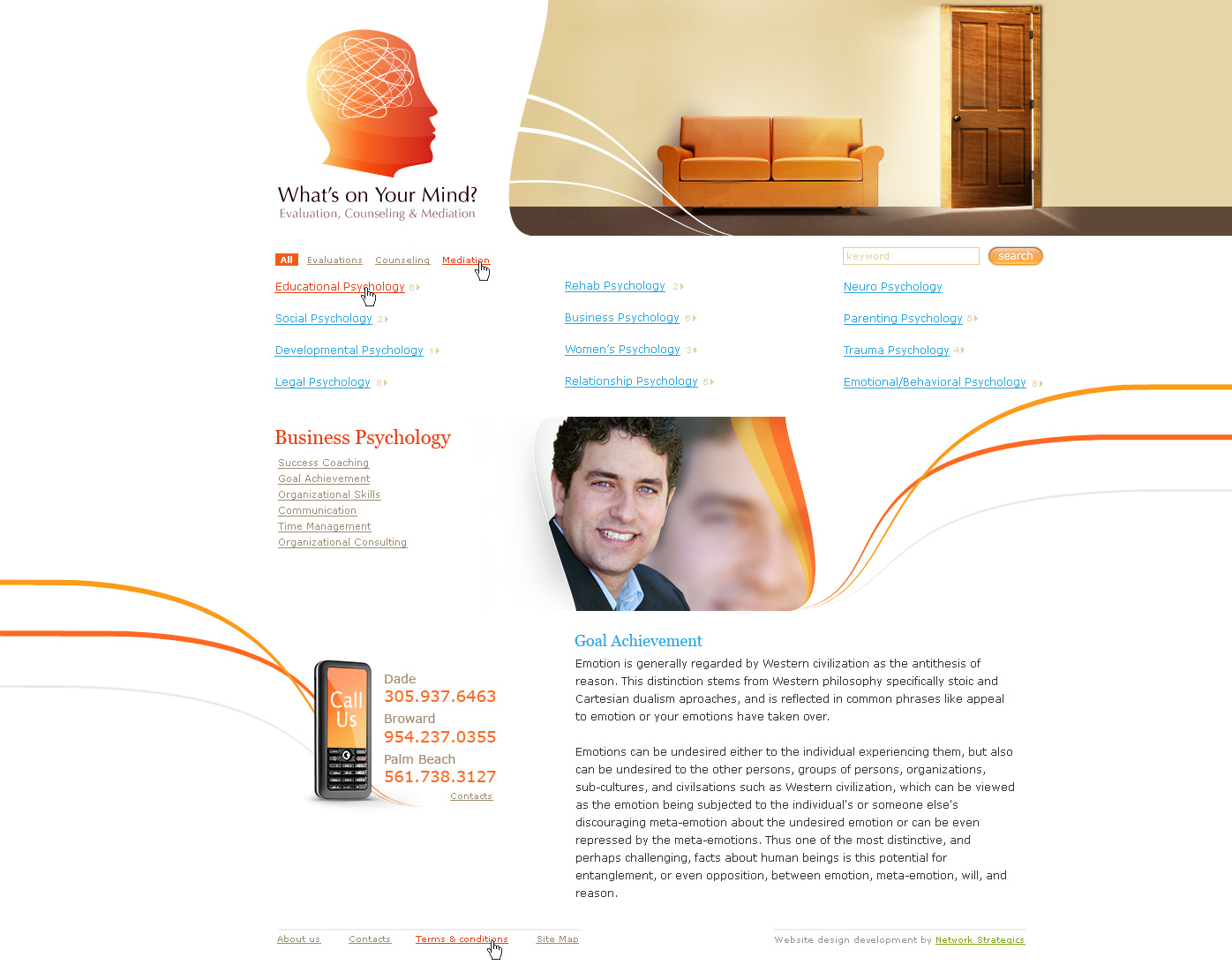 Project description
This website was designed for a psychological evaluation and consultation group of therapists. The site was designed with a unique one of a king graphic design that includes a corporate logo. The design was made to reflect a therapist waiting room environment. The website uses several headers that are topic specific and are rotating according to the selected subject. The text displayed under each topic is also enhanced by a unique image.
The site was designed to allow full content management using a customized CMS that enables the website admin to edit the content without any prior programming skills. The CMS (Content Management System) was designed with a built in enhanced text editor that looks and functions similar to familiar text editors. The admin can edit text, upload images and use many other options to update its website.
The site includes many other features such as multiple navigation options and dynamic content update to search engines.