We Develop Built To Specs
Lead Generation Web Design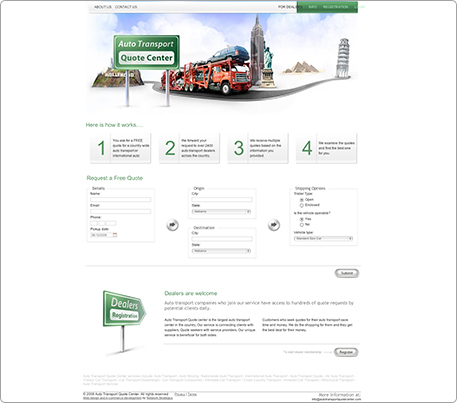 Project description Network Strategics
A lead generation website. As all of our other projects, this project was custom designed and developed. The site captures visitor requests for quotes and generates a lead that is sent to registered auto moving companies.
The site includes an extensive back-end that manages all leads and site information. The lead distribution system was designed to send leads based on the dealer's geographical location and other dealer preferences. Dealers can respond to leads and send a quote to the client. Registered moving companies can purchase individual leads or subscribe to a monthly plan service.
This type of lead generation is designed as a scalable platform that can be expanded and used to manage multiple lead generation websites as well.